Features of CNC Synchronic Press Brake:
1. The electric and hydraulic servo system can control the synchronization of two cylinders. Combined with optical curtain of international standard, the fully closed loop control is formed with high synchronization control accuracy, and high bending and repetitive positioning accuracy.
2. The CNC cylinder deflection auto compensation system helps to prevent the deformed sliding block from affecting the work piece quality and ensure its good linearity and bending angle. The compensation is adjusted automatically by the CNC system, both convenient and accurate.
3. The full functional back gauge system can be extended up to six axes. The work piece can be bent at whatever angled. After welding, the body is machined with the fixture installed only one time. It is processed by CNC pentahedron machining center, ensuring high rigidity and processing accuracy.
4. The hydraulic system adopts the integrated one, which helps to reduce piping connection, eliminate oil leakage, improve the work stability, and beautify the machine appearance. The inner engaged gear pump manufactured by a famous German company is used to reduce the system noise and extend the service life.
5. The die sections have different lengths, which can be combined with a certain width to meet the processing requirements of special work pieces.
6. The upper die hydraulic automatic fastener or quick fastener and plug-in lower die can be equipped based on the customer requirement to reduce work load and improve productivity.
7. The CNC systems are top brand Holland Delem DA52S,DA58T and DA66T. It also features the most advanced electronic board, intelligent modular structure, built-in PLC function, automatic programming and bending simulation, all around shock inspection, remote diagnosis, high resolution color TFT display and Chinese menu.
8. The linear guide, ball and lead screw are German Bosch Rexroth and BLIS products, ensuring the positioning accuracy of the machine.
Main Import of Deployment List----WE67K Series
1).
Control System:
Netherland DELEM,
Swiss CYBELEC or Italy ESA.
2). Hydraulic System: Germany HOERBIGER or BOSCH Rexroth
3). Servo motor and drive: Japanese YASKAWA
4). Raster Ruler: Germany HEIDENHAIN or Italy GIVI
5). Ball Bearing Lead Screw: Taiwan HIWIN
6). Straight-line Guide: Taiwan HIWIN
7). Seal Ring: FLETZ, Japanese NOK or VALQUA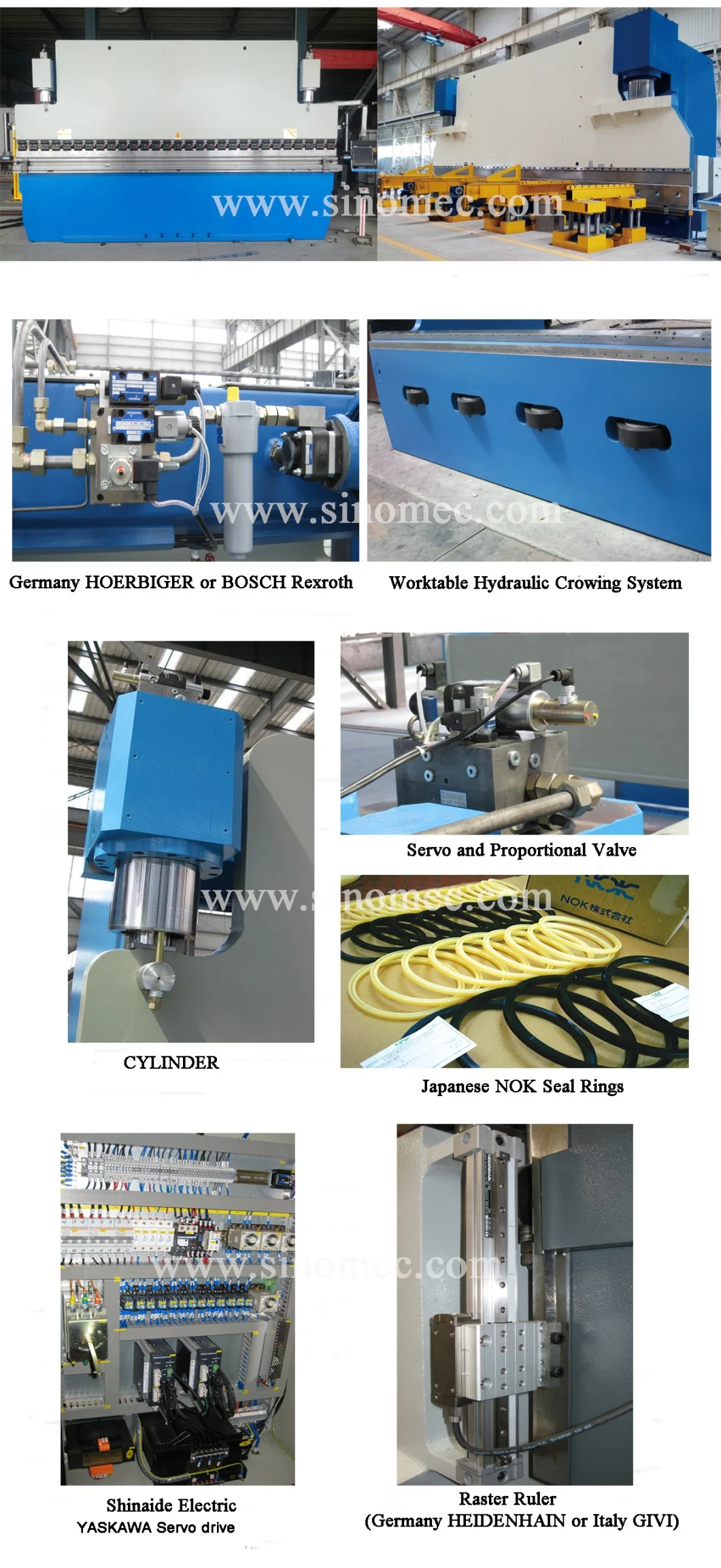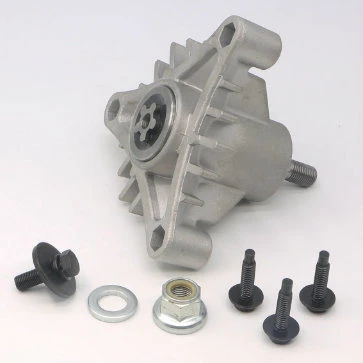 Technical Parameters

Model

40T/2500

50T/2500

63T/2500

80T/2500

80T/3200

80T/4000

100T/3200

100T/4000

125T/3200

125T/4000

Bending Force (KN)

400

500

630

800

800

800

1000

1000

1250

1250

Bending Length (mm)

2500

2500

2500

2500

3200

4000

3200

4000

3200

4000

Vertical Distance (mm)

1900

1900

1900

1900

2700

3500

2700

3500

2700

3500

Throat Depth (mm)

300

300

350

350

350

350

400

400

400

400

Stroke (mm)

150

150

170

170

170

170

200

200

200

200

Worktable Height (mm)

800

800

800

800

800

800

800

800

800

800

Worktable Width (mm)

320

350

380

380

380

380

420

420

420

420

Quick down speed (mm/s)

120

120

120

120

120

120

120

120

120

120

Return Speed (mm/s)

100

100

100

110

110

110

100

100

100

100

Working speed (mm/s)

10

10

10

10

10

10

10

10

10

10

Back gauge stroke (mm)

500

500

500

500

500

500

500

500

500

500

Back gauge speed (mm/s)

200

200

200

200

200

200

200

200

200

200

Main power (Kw)

5.5

5.5

5.5

7.5

7.5

7.5

7.5

7.5

11

11

No. of Axis (4+1)

Y1, Y2, X, R, Hydraulic crowning table

Weight(Approx.) (Tons)

3.5

4.5

5.8

7

7.8

8.5

8.5

9.5

9

9.8

Model

160T/3200

160T/4000

160T/6000

200T/3200

200T/4000

300T/3200

300T/4000

400T/4000

400T/6000

500T/6000

Bending Force (KN)

1600

1600

1600

2000

2000

3000

3000

4000

4000

5000

Bending Length (mm)

3200

4000

6000

3200

4000

3200

4000

4000

6000

6000

Vertical Distance (mm)

2700

3500

4900

2700

3500

2700

3500

3500

4900

4900

Throat Depth (mm)

400

400

400

400

400

400

400

400

400

500

Stroke (mm)

200

200

200

200

200

200

200

200

200

320

Worktable Height (mm)

800

800

800

800

800

800

800

800

800

800

Worktable Width (mm)

80

80

80

100

100

100

100

110

110

300

Quick down speed (mm/s)

120

120

120

120

120

120

120

110

110

85

Return Speed (mm/s)

100

100

100

100

100

110

110

80

80

75

Working speed (mm/s)

10

10

10

10

10

10

10

10

10

8

Back gauge stroke (mm)

500

500

500

500

500

500

500

500

500

500

Back gauge speed (mm/s)

200

200

200

200

200

200

200

200

200

200

Main power (Kw)

11

11

15

15

15

18.5

18.5

22.5

30

37

No. of Axis (4+1)

Y1, Y2, X, R, Hydraulic crowning table

Weight(Approx.) (Tons)

11

12

19.5

14.2

15.5

16.8

18

31

35

53