High Performance Electrical Clutches Tension Control Metal Auto Hysteresis Brakes

Product Description
Hollow Shaft Hysteresis Brakes Used in Tension Control(Magnetic Brake)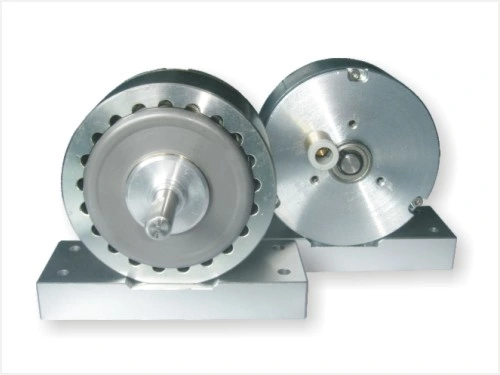 Large Bore Hysteresis Brakes without Bearings
Hysteresis Brakes with a large bore are mainly used for tension control at flyer payoff operation equipment, at helical wrapping operation, and braiding application. These brakes are supplied without bearings and are also available as a "matched" design upon request.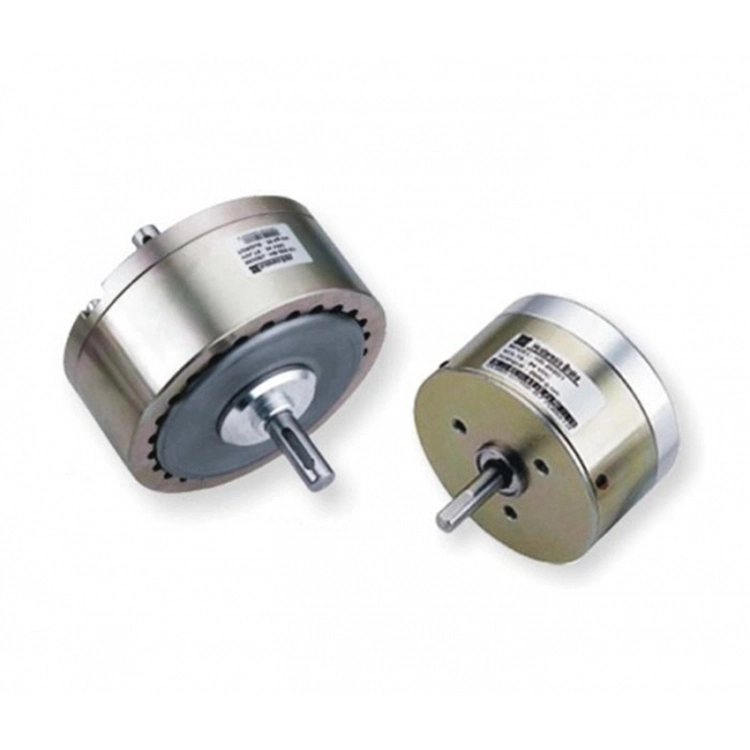 The bearings must be provided by the machine designer. The pole/case assembly and the rotor are shipped as separate items and it is the responsibility of the machine designer to ensure proper alignment and concentricity of the mating brake parts in the final assembly.
The mounting structure for these parts must be such that concentricity between the rotor OD (outside diameter) and the case ID (inside diameter), which forms the outer segment of the air gap, does not exceed 0.015 mm (0.0006"). Additionally, the run- out of the rotor face should not exceed 0.025 mm (0.001").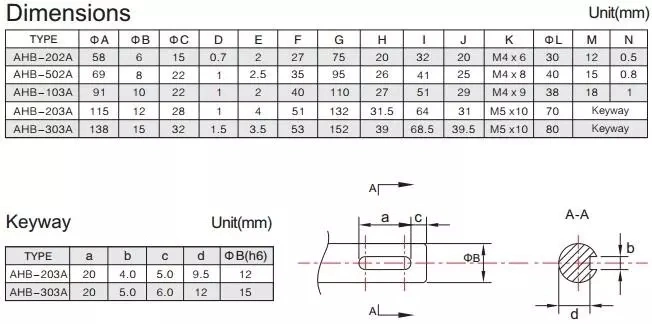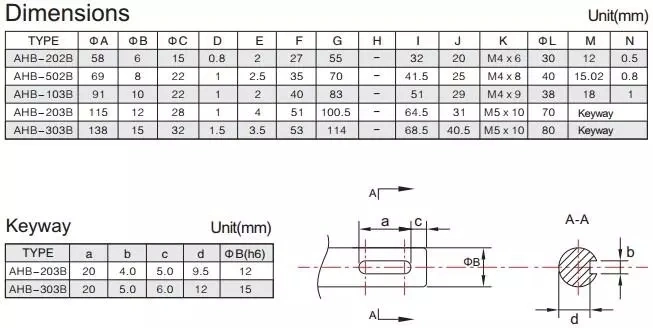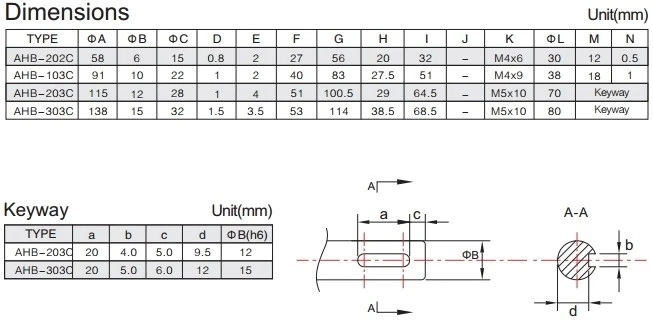 Applications:
The straightforward design of HT Hysteresis Brakes and Clutches has made them ideal for unique applications requiring special equipment interface or mounting configurations, such as our Large Bore Brakes, which are widely used on special equipment for helical wrapping and braiding operations.
1. Typical helical wrapping operation in which a rotating spindle winds onto a laterally moving core with the supply reel tension being controlled by a HT Hysteresis Brake.
2. Flyer Control: The brake pole/case assembly is bolted to the machine frame and a hollow shaft, with bearings, is mounted in the pole. The hollow shaft, rotor and flyer bobbin form one assembly to tension the winding material.
The Air-Cooled Hysteresis Brakes Without Pedestal
Model
Minmum torque at rated current
Rated current
Voltage
Resistance at 25Celsius±10%
Kinetic power
External inertia
Max speed
Weight
With air supply(Kpa)
Without air supply
5 min
Contin uous
5 min
Contin uous
kg@cm
N.m
mA
VDC
Ω
watts
watts
watts
watts
kg@cm 2
rpm
kg
AHB-202
2
0.2
200
24
120
200
200
75
20
6.8x10 -2
25000
0.5
AHB-502
5
0.5
393
24
61
400
400
120
35
1.8x10 -1
25000
1.35
AHB-103
10
1
250
24
96
800
800
320
80
1.1x10 0
25000
1.8
AHB-203
20
2
315
24
76
1000
800
460
115
3.2x10 0
25000
3.5
AHB-303
30
3
750
24
32
1300
1300
680
165
7.3x10 0
20000
5.2


The Air-Cooled Hysteresis Brakes With Pedestal
Model
Minmum torque at rated current
Rated current
Voltage
Resistance at 25Celsius±10%
Kinetic power
External inertia
Max speed
Weight
With air supply(Kpa)
Without air supply
5 min
5 min
N.m
mA
VDC
Ω
watts
watts
watts
watts
kg@cm 2
rpm
kg
AHB-1
1
400
24
60
1200
1200
320
80
8.1x10 -1
25000
2.1
AHB-1.5
2
315
24
76
1300
1300
460
115
2.7x10 0
25000
3.8
AHB-3
3
750
24
32
1800
1800
680
165
6.8x10 0
20000
5.7
AHB-5
5
750
24
32
2500
2300
1000
200
1.31x10 1
15000
10
AHB-6
6
1500
24
16
3000
2800
1400
225
1.38x10 -1
20000
11
AHB-10
10
1500
24
16
3800
3500
1800
280
2.62x10 1
12000
20.6
AHB-11
1.1
1200
24
20
2800
2500
1200
350
5.60x10 1
10000
20.2
AHB-12
12
1200
24
20
2800
2500
1200
350
5.60x10 1
12000
23
AHB-24
24
2400
24
10
5300
3000
4000
450
1.12x10 2
10000
46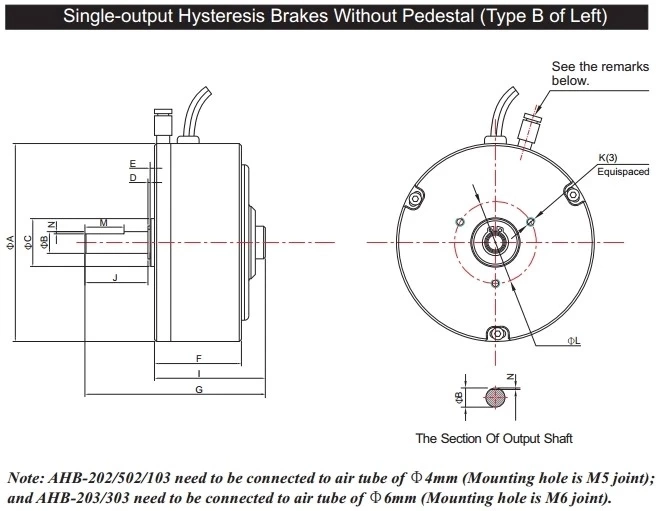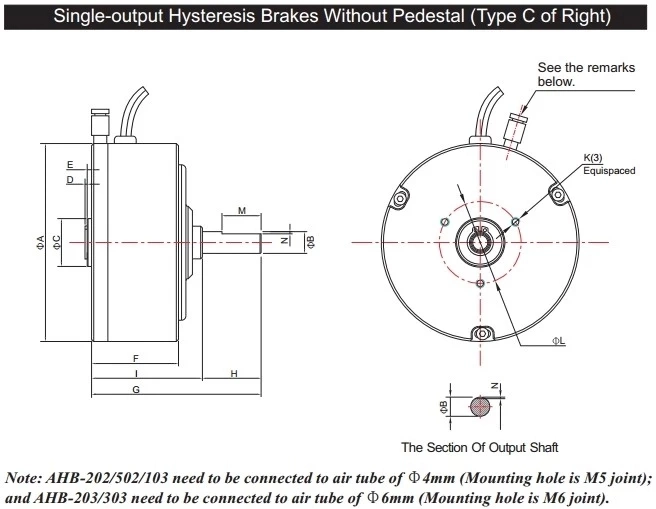 Company Info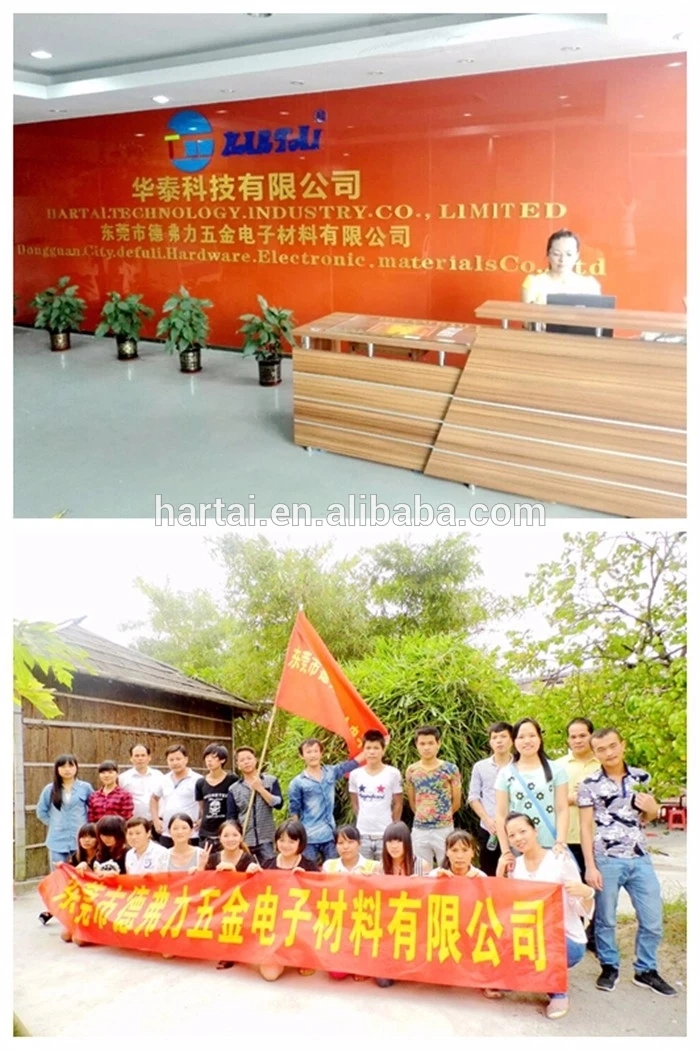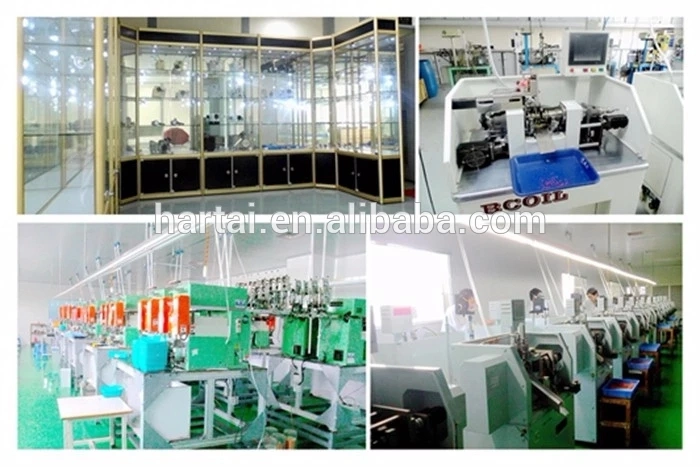 Contact