Product Description
• Automatic wire feeding system ( CNC );
• Moveable air compressor design, to ensure better cooling effect, easy transportation and installation;
• Split, multi-blade design (patented) to reduce consumption costs;
• Large storage capacity can save 500 processing geometric graphics, high degree automation;
• Automatic double wire intake system, high processing efficiency;
• High power feeding motor to ensure bending bar accuracy;
• The intelligent fault identification alarm system maintenance more convenient;
• Aerodynamic design observation door, easy adjustment and maintenance, and more security and fast;
• Touch-screen console, easy to operate, and more fast;
• Service Motor and Control systems: VECTOR(Top 1 brand in China); Electric parts: SIEMENS,SCHNEIDER brand;
Single Wire Bending Diameter

Angle Accuracy

Double Wire Bending Diameter

Maximum Bending Angle

Maximum Traction Speed

Longest Stirrup Side

Maximum Bending Speed

Shortest Stirrup Edge

Total Equipment Power

Working Temperature

Average Power Consumption

Traction Control Method

Bending Direction

Bend Control

Length Accuracy

Total Weight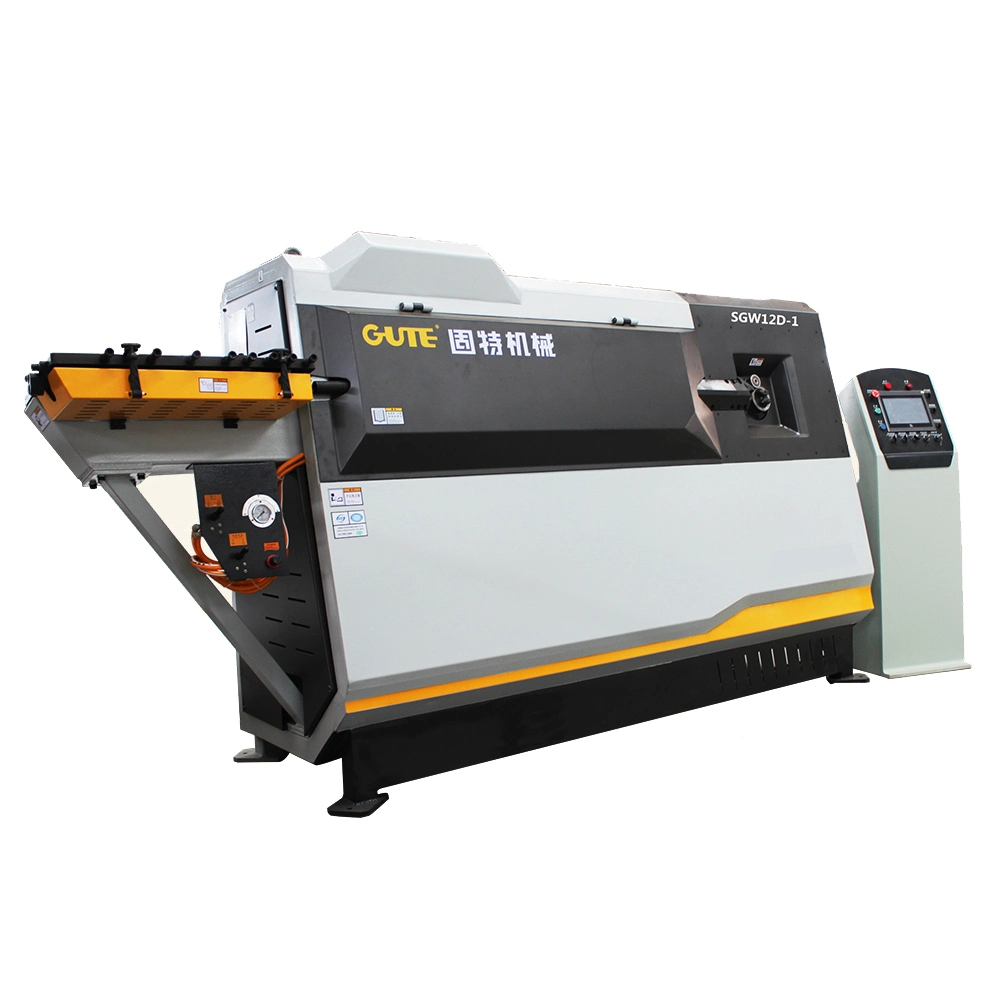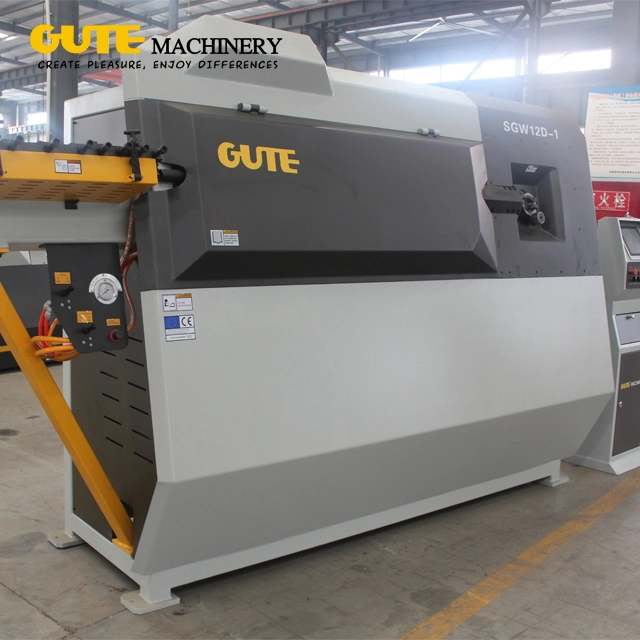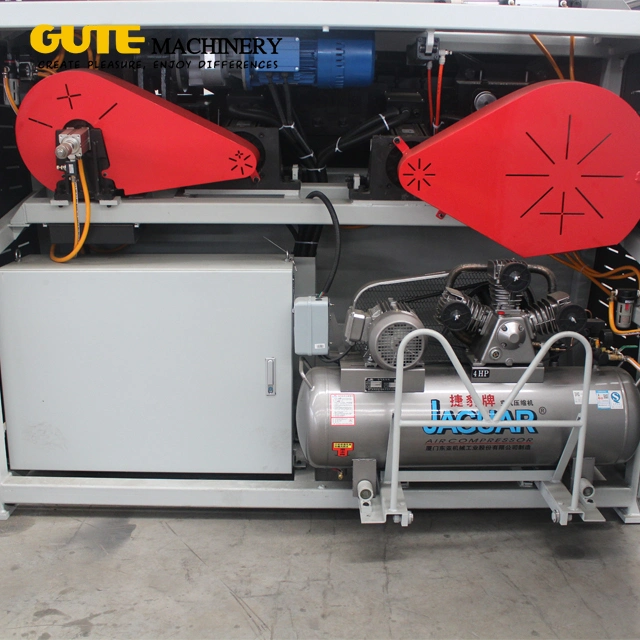 1) 1600 stirrups production per hour, each batch can be yield up to 7 tons.
2) The accuracy of ± 1mm, much higher accurate than semi-automatic operation with labor.
3) International brand electric parts were used in machine, which include Simons, ABB and Omron Italian technology applied in the system which ensures the stability of the operation.
4) With the storage of more than 500 hundreds graphics, easy for operation, graphics are programmable.
5) With the option of patented automatic collector, stirrups production will be more efficient and convenient.
PLC Control


Brand:
Kinco
Original:
China
Chinese Top brand PLC control system with touch panel, easy for users to input figures.
Traction Gear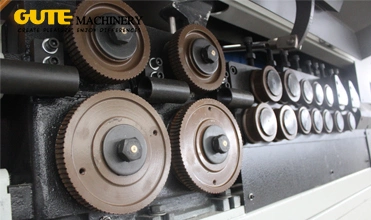 Material:
Forged alloy
Original:
China
It is equipped with 19KW high-power servo motor to ensure the smooth operation of traction. The strength of the square head transition connection is 12 times that of the traditional flat key connection. The traction wheel is made of forged alloy tool steel. It is wear resistant and impact resistant.
Servo Motor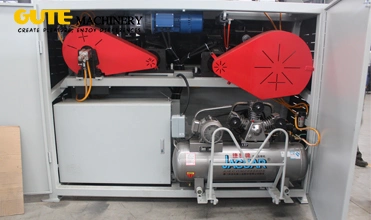 Brand: EUROOriginal:
China
Chinese Top brand servo motor, high accuracy with high quality.