Automatic stirrup bar bender stainless steel pipe bender for sale
Bar bending machine is one kind of steel bar processing machine, widely used construction building field. It consisted by the motor, gear, operation disc, breaker and machine body. This machine is able to bend ribbed steel bar diameter from 6mm to 40/50/6070 mm, with various shapes using in construction project. According to bending capacity, it can be classified GW40,GW50,GW60,GW70 model bar bending machine with manual, automatic, PLC.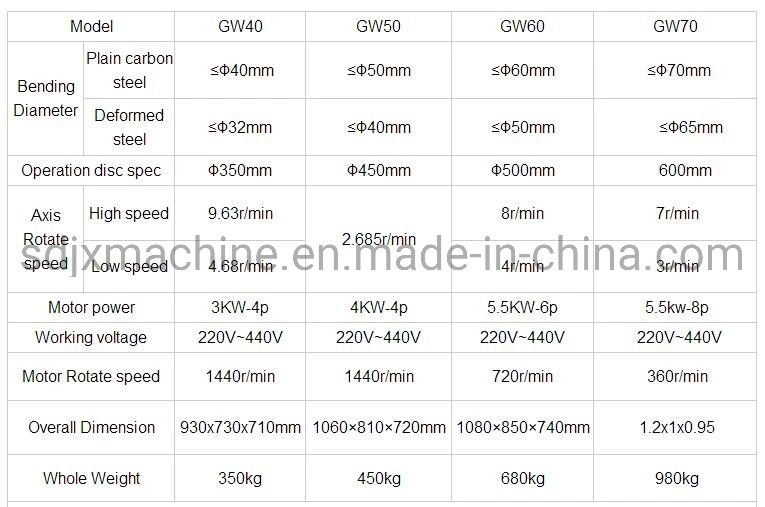 Features:
1.The motor, 100% copper motor with speed 1420r/min, normally this motor can work 2 years without breaking;
2.The gear, our gear material is ductile iron QT500-7 which have high precision and hardness, promise machine capacity, durability above 5 years.
3.The operation disc material carbon structure steel 45# guarantee the disc long time use with 24 hours;
4.The painting , anti-rust spray painting inside and outside, beautiful and promise long machine life in working condition;
5.It adds eccentric bushing, ultra-high hardness accessories and adjustable baffles, special for different diameter and longer service life.