Hydraulic Press Brake WC67K SERIES
1.The whole machine is in steel plate welded structure,with internal stress eliminated by vibration aging technology ,high strength and good rigidity of machine
2. Thickening of the table plate, the slider, so that the machine has high rigidity and overall welding
machine frame after a one-time process, so slider ,worktable have less deformation of the work
piece while bending, and the final product have excellent straightness and angle consistency.
3. Torsion shaft synchronization mechanism for the slider synchronous mechanism and the
mechanical stopper mechanism, stable and reliable.
4. Back gauge distance, the slide stroke adjustment controlled by servo motor and CNC system.
Back gauge adopts precision ball screw, linear guide, synchronous belt wheel drive, run fast,
accurately positioning data.
5. CNC system adopts two-axis servo control technology, set and saved hundreds of bending
programs,each consists of a plurality of machining step programming.
6. Front feeding device moves lateral through precision linear guide, easily control the spacing
between the arms.
7. Adjustable height level, which greatly improves the convenience of the work piece bending.
Performance characteristics:
Choose two WC67K series host with specifications, configuration linkage of two synchronous device.
Two machine tools linkage can be special workpieces. Two machine tools can also be used separately at the same time, improve production efficiency.
On the slider stroke and the rack position behind mobile rapid adjustment, manual fine tuning, electronic numerical control display.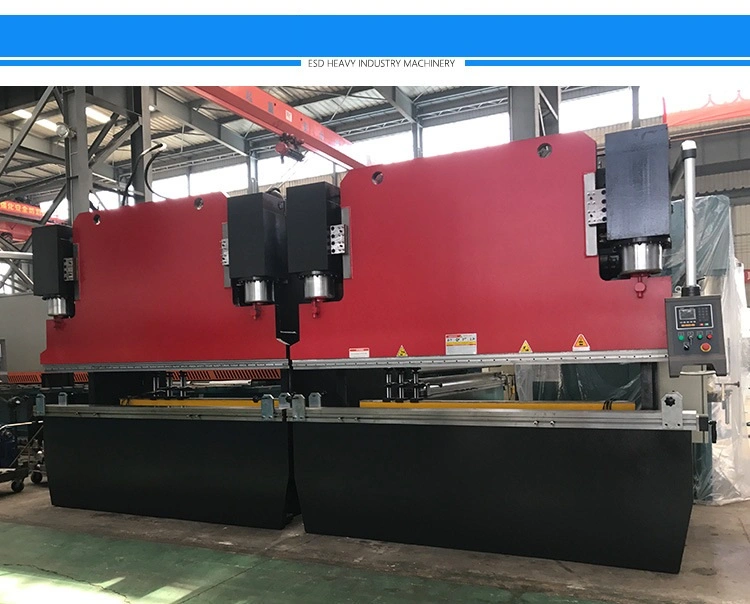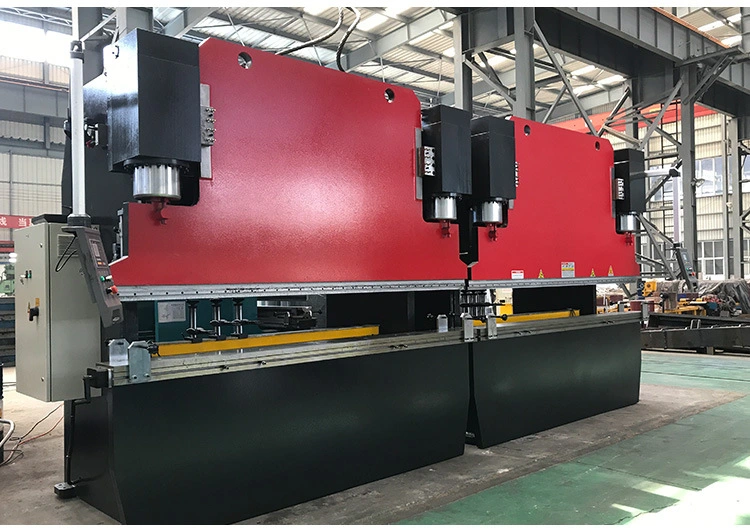 Standard Configuration

1.
NC Controller
E21 controller ;E200P;DA41
2.
Hydraulic System
Bosch Rexroth From Germany
Hydraulic system:
--Adopt integrated hydraulic control system, more reliable and easy for maintenance.Hydraulic system is from Bosch - Rexroth,Germany.
--All seals in cylinder is PARKER from USA,the most famous brand,good quality and high performance
--Overload overflow protection is outfitted to hydraulic system,which can assure no leakage,and the oil level can be read or seen directly.
--The hydraulic system is made in compliance with current regulations (Directive 98/37 EC).

3.
Main Motor
Siemens From Germany
4.
Main Electrics
SCHNEIDER from France
Electrical system and the safety interlock:
--Electrical Cabinet under the standard of IP65, Electrical under international CE Standard, safe and reliable, strong anti interference capability
--Protective fence and the safety interlock to ensure the operation safety. Have a movable single-hand pedal switch,easy to operate
--Front Side Covers with safety switches, Back light safety guards (Category-4),Foot pedal conforming to CE regulation.
5.
Seal Ring
NOK From Japan
6.
Pipe Connector
EMB From Germany
7.
Ball Srew
Hiwin From Taiwan
8.
Limit Switch
SCHNEIDER from France
9.
Pump
Bosch Rexroth From Germany
10.
Foot Switch
Karcon From South Korea
11.
with standard upper and lower mold (superior oblique block type
12.
with the former carrier aircraft

C45 42CrMo tool :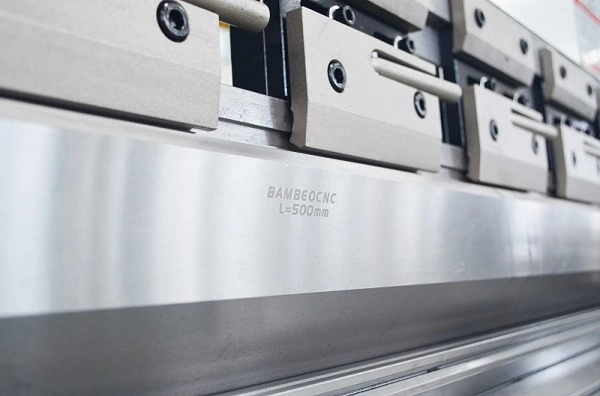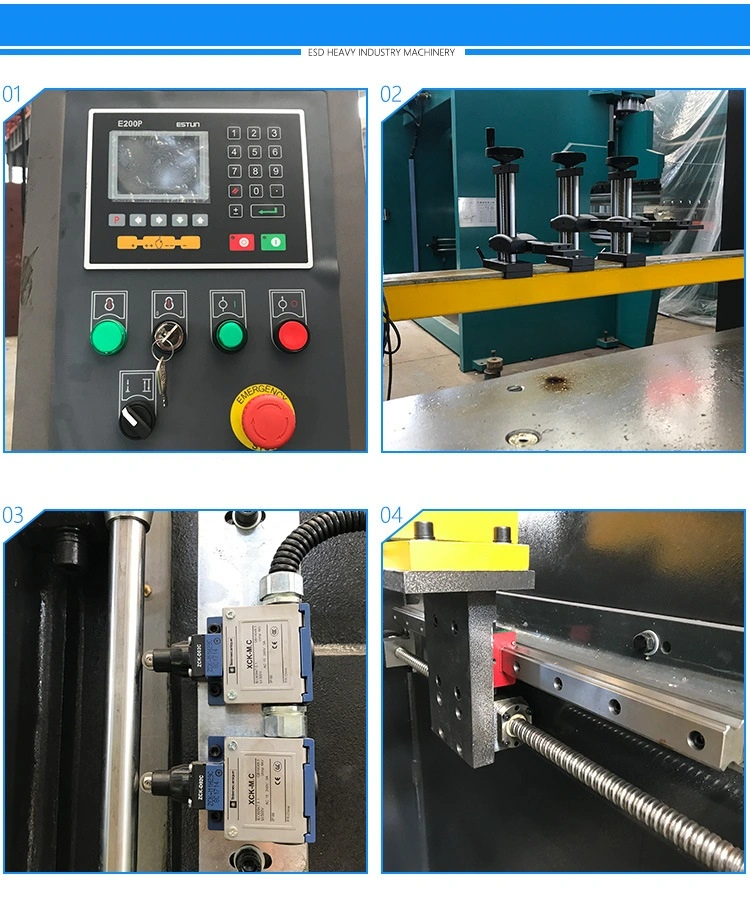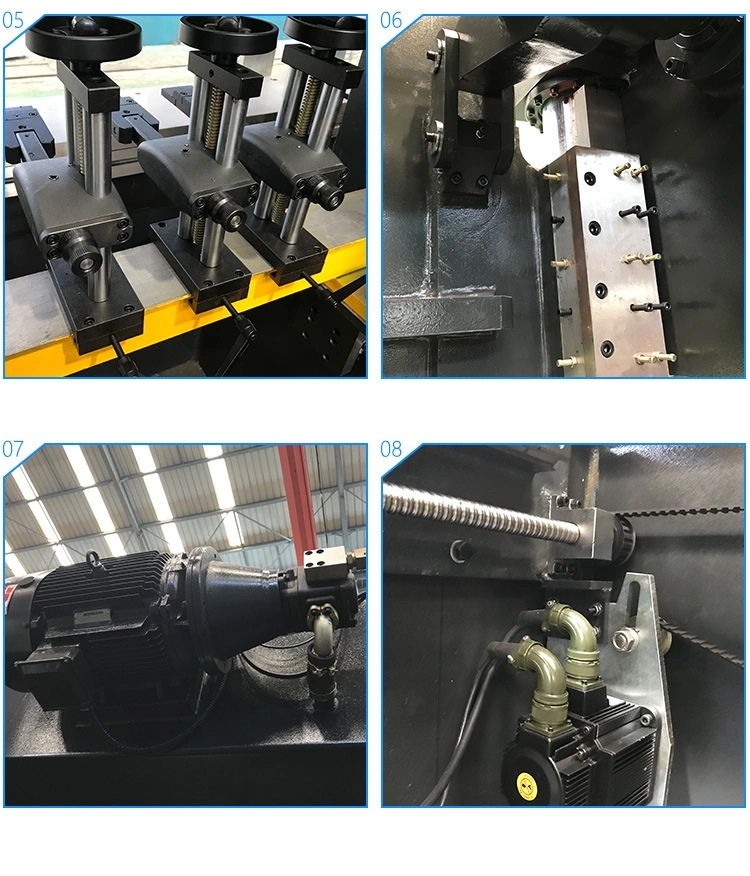 Technical Parametres: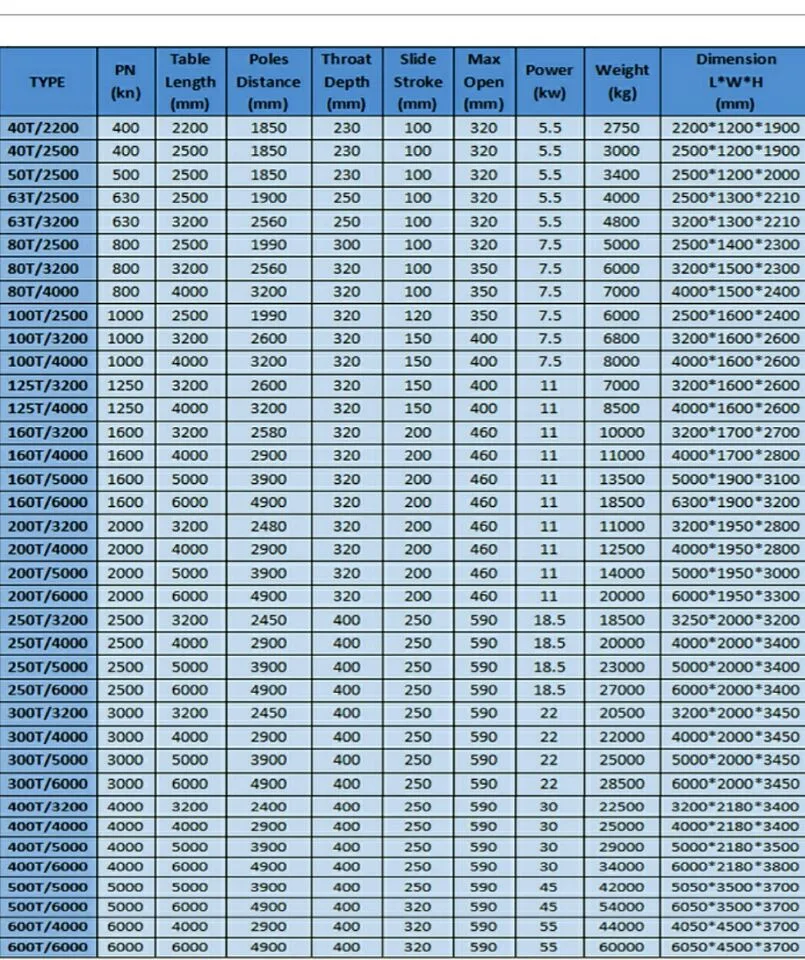 Work shop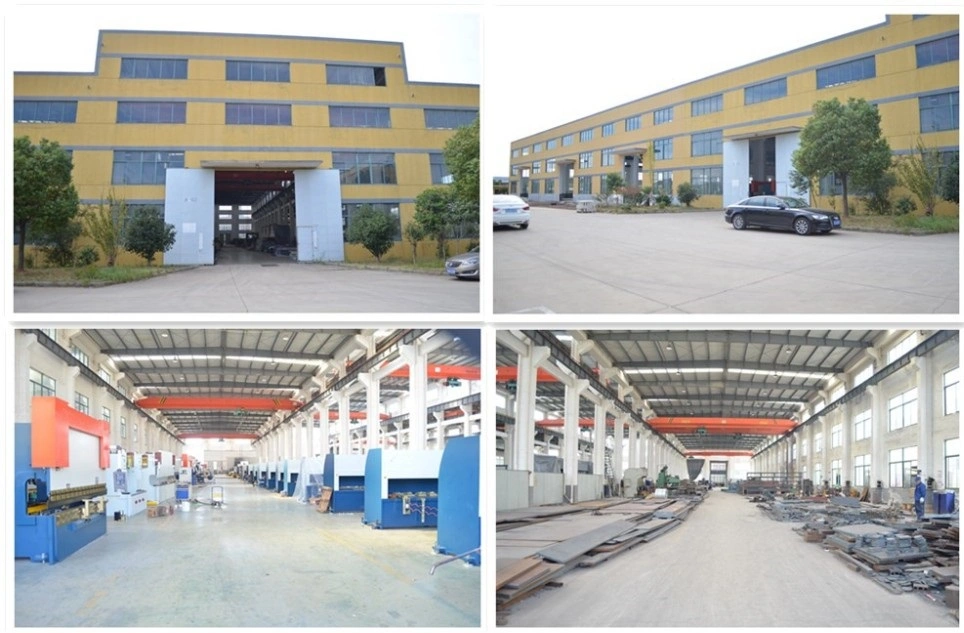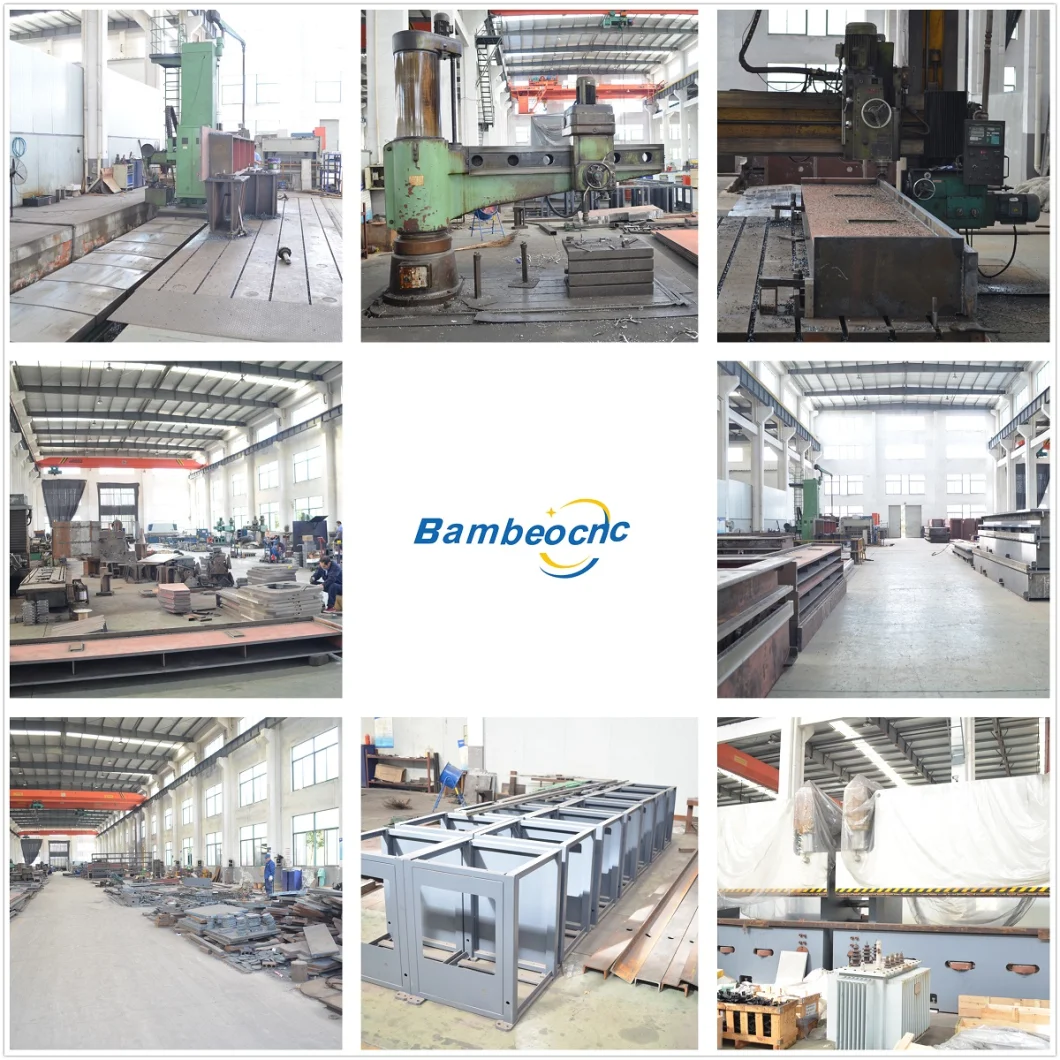 FAQ

Q1:How Can i calculate the Machine Capacity?
A: Just send me the Max thickness and Length .Engineer will tell us the capacity directly
Q2:How about the machine warranty?Is the whole machine?
A:We canoffer 4 years warranty for the following parts :
--Hydraulic System with pump and Valve
--Hydraulic Cylinders
--Electric units
--Hydraulic Cylinders
--Gasket Ring( We will send you extra with the machine also )
--Tube Connector
--Control Button
--Limit Switch
--Controller
During the warranty period we provide any accessories for free
Q3: What is your MOQ?
A:To let more customer know our quality, we accepty trial order service,So the MOQ is 1 set.
Q4: what is your delivery time?
A:We supply prompt delivery time:30-35days.
Q5:What kind of Service does your company support?


A:Engineers Available to Service Machinery Overseas